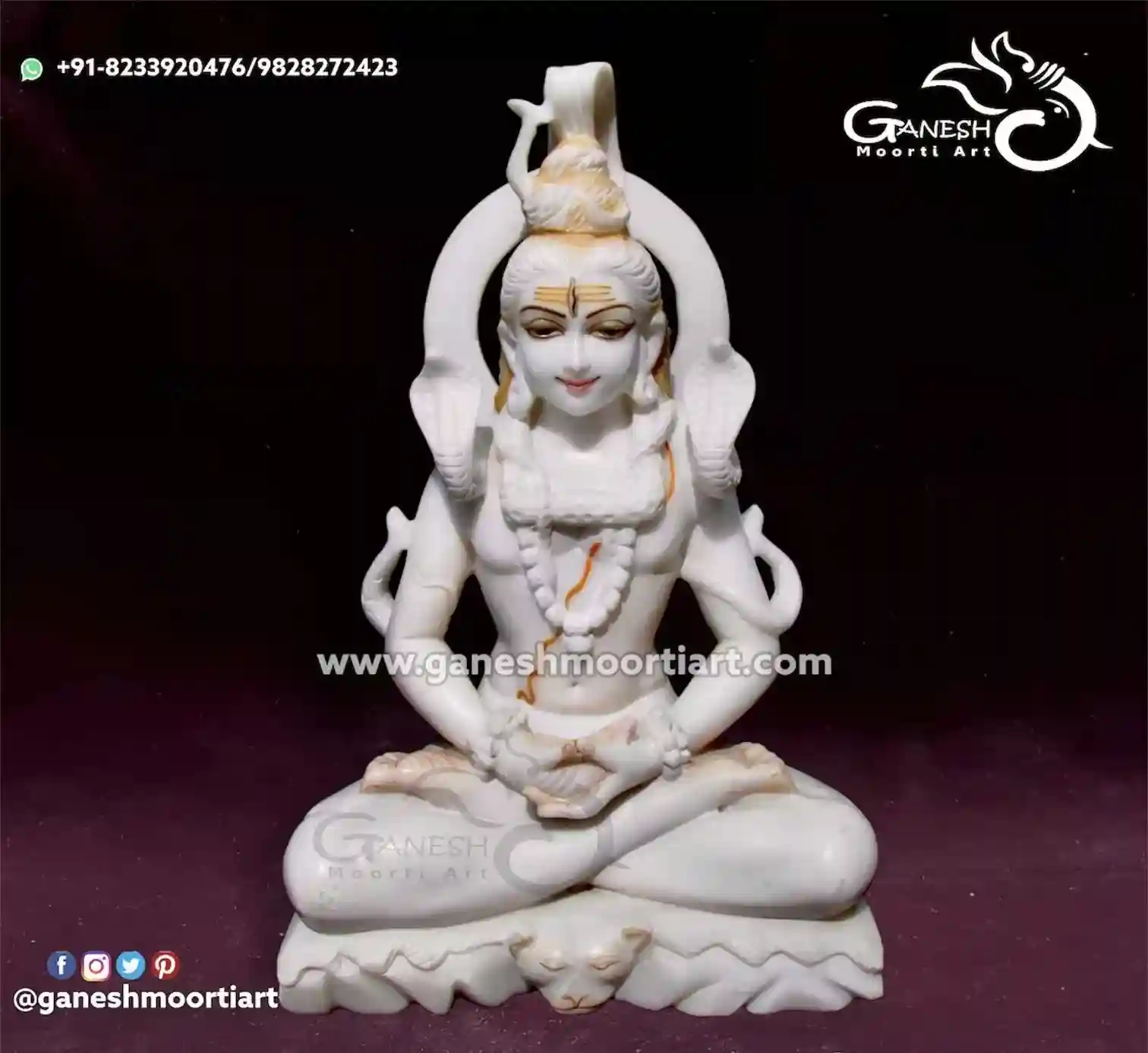 Buy Marble Shiv Murti
We are offering Shiv Marble Statue to our clients. We provide this product multifariously and the size/dimension and the quality of the product may vary as per the customer's requirement.
Size is available from 6 inches to 72 inches
Price will depend on the size and carving work.
Features:
• Very majestic and enchanting
• Intricate details
• Available at affordable prices