Leading Marble God Statue Manufacturer in India
---
Ganesh Moorti Art is one of the top Marble murti manufacturer companies from Jaipur founded in 1980 by one of the finest craftsmen and an expert businessman named Mr Gyan Prakash. We have the top manufacturing and craftsmen team that expertly uses modern technologies and makes the best quality marble murtis as quickly as possible. On top of that, we use the best quality marble, making our product more durable than normal murtis.
We have a wide range of different marble god murtis. So, we offer an array of collections of various styles, textures, colours, and different types of gods, artifacts, and other murtis. You can choose any personalised option on our website to buy your desired marble statue. Our company specialises in making idols of Hindu gods and that's why we are known as the top marble god statue manufacturer in Jaipur, India.
Our designs are visually pleasing and artistic, and murtis are well polished so which makes our murtis more popular among the customer. So, these factors make us one of the best marble murti manufacturer companies in India.
Our Popular Categories
---
As a leading marble god statue manufacturer, We have fine quality handmade marble god statues like lord krishna idol, Ganesh Ji, Shiv Ji, Radha Krishna, Sai Baba, Lakshmi Ji, Durga Mata, Saraswati Maa, Maa Kali, Hanuman Ji, and many more.
Our Popular Products
---
We offer you the most exclusive collection of Indian Marble Sculptures.
---
Best Marble Statue Manufacturer & Exporter- Ganesh Moorti Art
Ganesh Moorti Art is a prominent marble statue manufacturer, supplier and exporter in India. We have various types of Indian marble statues, white marble murti, hindu god idols, marble human status, buddha statues, marble temples or any decorative items in different styles, colors, and shapes. our marble god idols are designed to give a proper spiritual look. On our official website, all types of marble crafting products and statues are available at very competitive prices. We have excellent marble god statue manufacturer, suppliers and exporters all over India and the world.
Why Ganesh Moorti Art is the best Marble Murti Manufacturer
Ganesh Moorti Art is one of the top-rated Marble murti manufacturers in the world. Now the question is why people are choosing this company instead of other competitive companies for their marvel murti shopping:
We offer unique colours, beautiful designs, and textures with modern and traditional touch.
Our manufacturing team polished our product properly and put fine details on it that make our product visually attractive.
You can buy different sizes from our shop as per your room or mandirs size.
We also maintain quality by choosing the top-quality marvels and other materials. So, our murtis are durable and long-lasting.
We deliver our product worldwide, and our delivery service is quick and smooth. However, our delivery boys are careful about the product.
We have a good quality assurance team that checks every detail of murti before they allow it for sale.
Our company maintains all government, environmental, and industrial guidelines.
You can choose to personalise options on our website
We offer a wide range of variety to our customer
You can easily enquire about our products' prices and place an order via call, WhatsApp, email, or text. So you can find our number and email address on our website.
Our website is user-friendly and has a fast-loading time. So, Customers have experience better web experience.
We provide the best quality product at pocket-friendly prices. So, anyone can buy our murtis.
You will get a warranty if you purchase it from our shop. So, return, or exchange is guaranteed for manufacturing defects.
Ganesh Moorti Art is one of the best Marble god statue manufacturer and a marble statue manufacturer that constantly manufactures murtis for over 42 years. So, if you want to buy a murti from a trustworthy place at an affordable price, then our website is your perfect destination for murti shopping.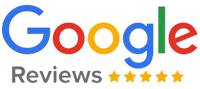 Great manufacturer and supplier to deal with. The Buddha statute was skillfully done and promptly delivered in perfect condition despite it's weight and size. Very patience, gave fast and informative replies and trustworthy. Recommended to all!
I had a very good experience since day 1… I have got the update of my radha krishna murti with pictures with every progress… received the murti on time.. and packing was the best… never seen such a beautiful murti.. as if the person who makes it is so pure by heart… very very good murti and beautiful features … again thanks so much to the Ganesh murti team
I had placed an order for Buddha marble statue for my farm house in Bangalore. We are very Happy to receive it. Right from placing the order till the product delivery they have displayed highest order of professionalism. I would also like to make a special mention of the exceptional service that they have rendered; which is worth applauding. Thank you so much Yashwant ji for such amazing Buddha statue
"Awesome details in the work of the moorti." "Yashwant ji, thanks for giving me a beautiful Bal Gopal, and your service is amazing. Highly recommended."
I had got Radha Krishna ji Marble murti online from Ganesh Moorti Art on my wedding day. It was one of the devine and beautiful sculpture I have ever seen in my life.
Ganesh Moorti Art were trust worthy, they shipped on time and they packed the Idols very well. It was an wonderful experience to deal with Yashwant ji . I will highly recommend this Firm.