Ganesh Moorti Art
Testimonials
Our 100% Satisfied Client's Products
Testimonial 1
Rameshwar Mahadev Mandir, At & Post ERU taluka Jalalpore Dist NAVSARI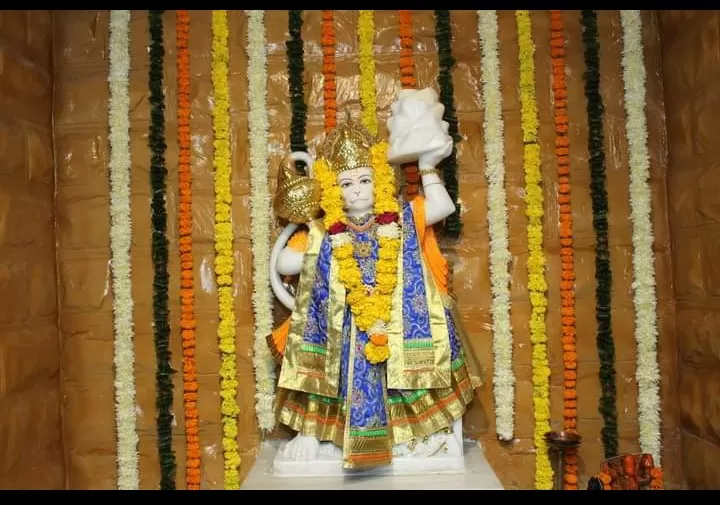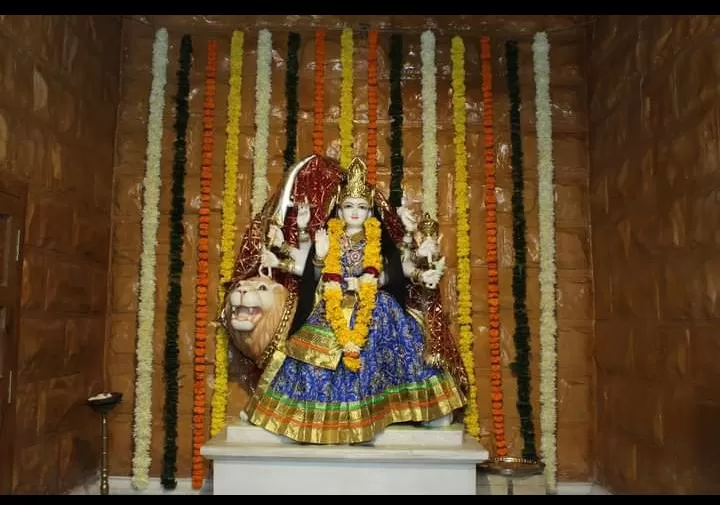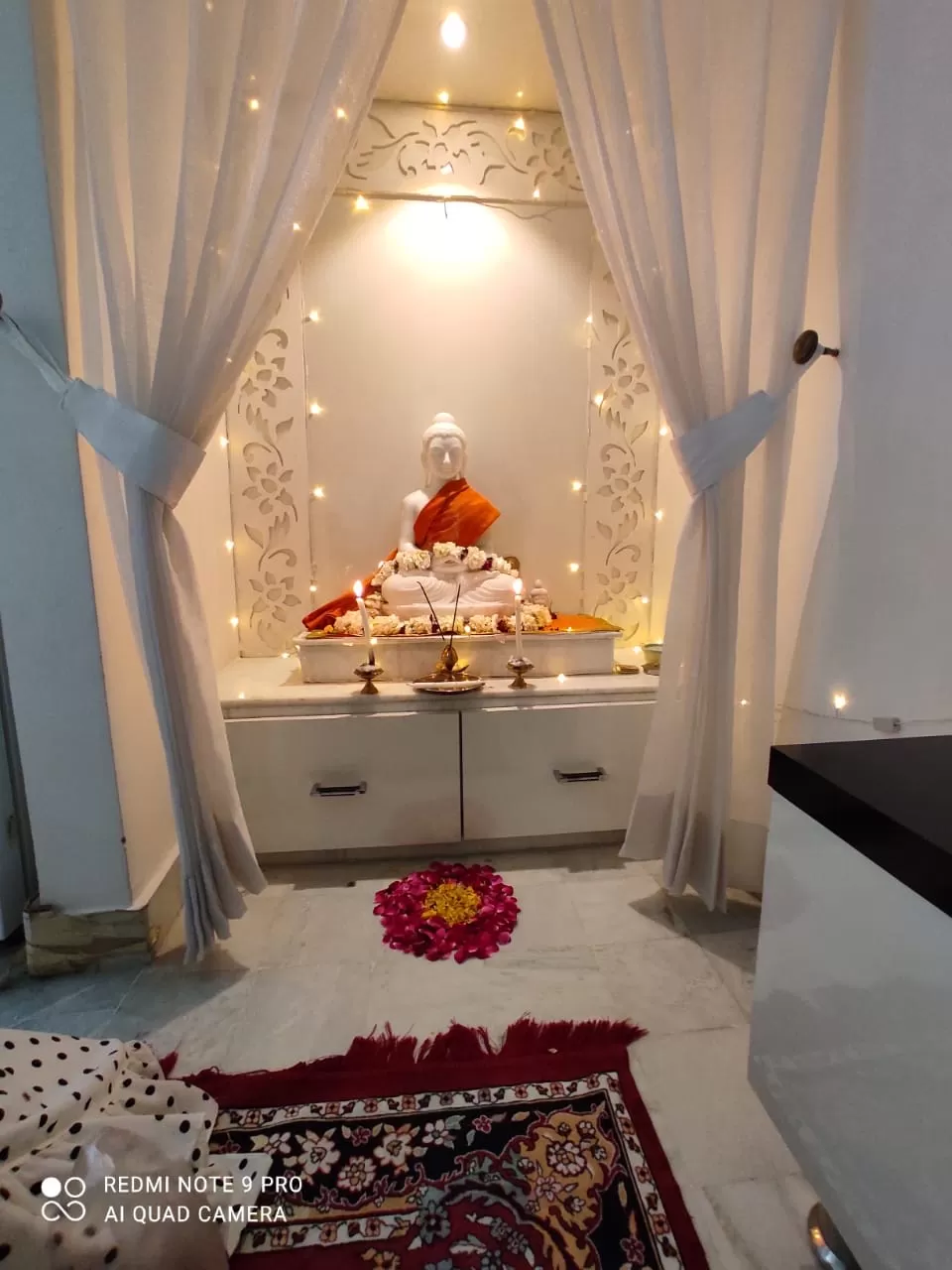 ---
Testimonial 2
Fascinating White Marble Buddha Statue at our Jaipur Client's home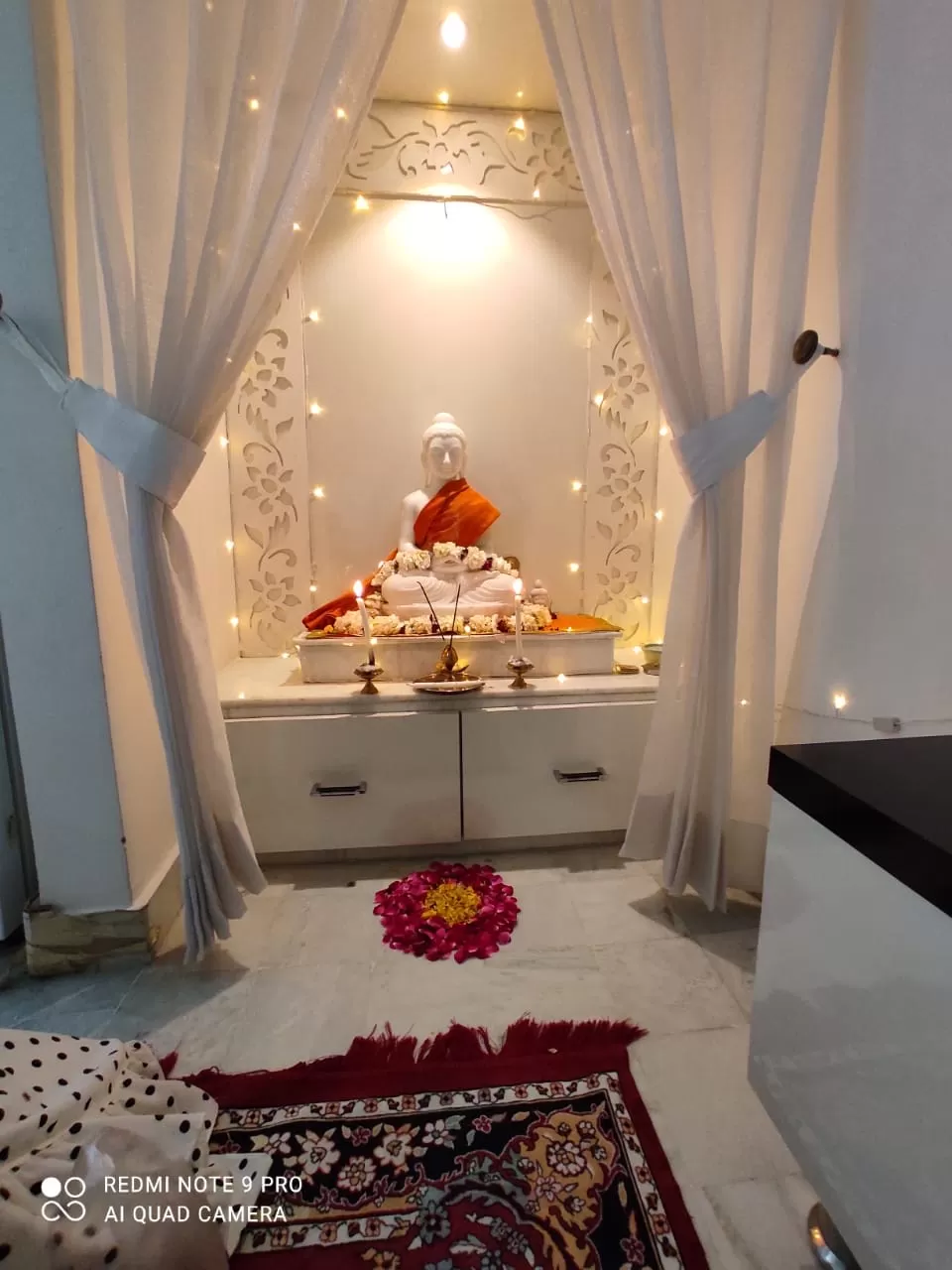 ---
Testimonial 3
Mesmerizing Marble kanha Ji Delivered to our client Raman Parikh, Phoolpur, Ujjain.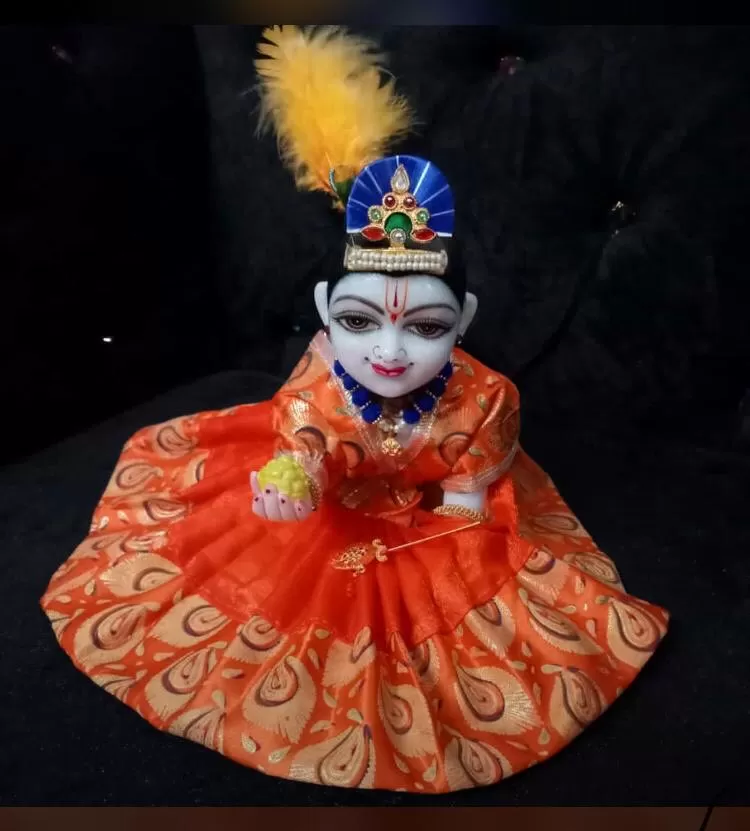 ---
Testimonial 4
The Artistic Marble Buddha Carved by Mr. Gyan Prakash Sharma with over 30+ years experience delivery to our Chennai Client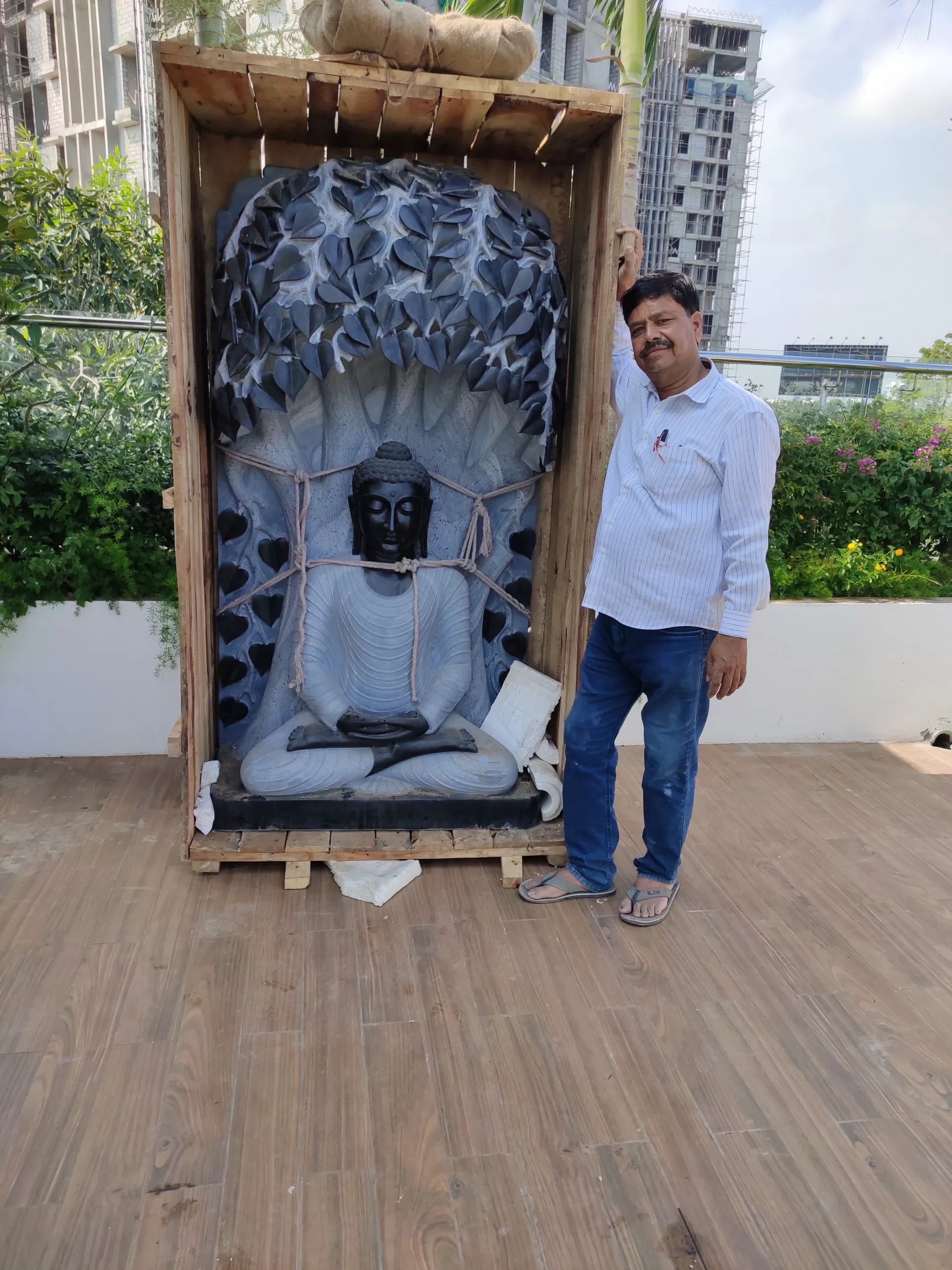 ---
Testimonial 5
That happy Client's daughter face was all we need.
Mrs. Gayathri Shastri: I had placed an order for Sri Krishna and Radhey ji's murti for my daughter. She was very happy to receive it. Right from placing the order till the product delivery they have displayed the highest order of professionalism. I would also like to make a special mention of the exceptional service that they have rendered; which is worth applauding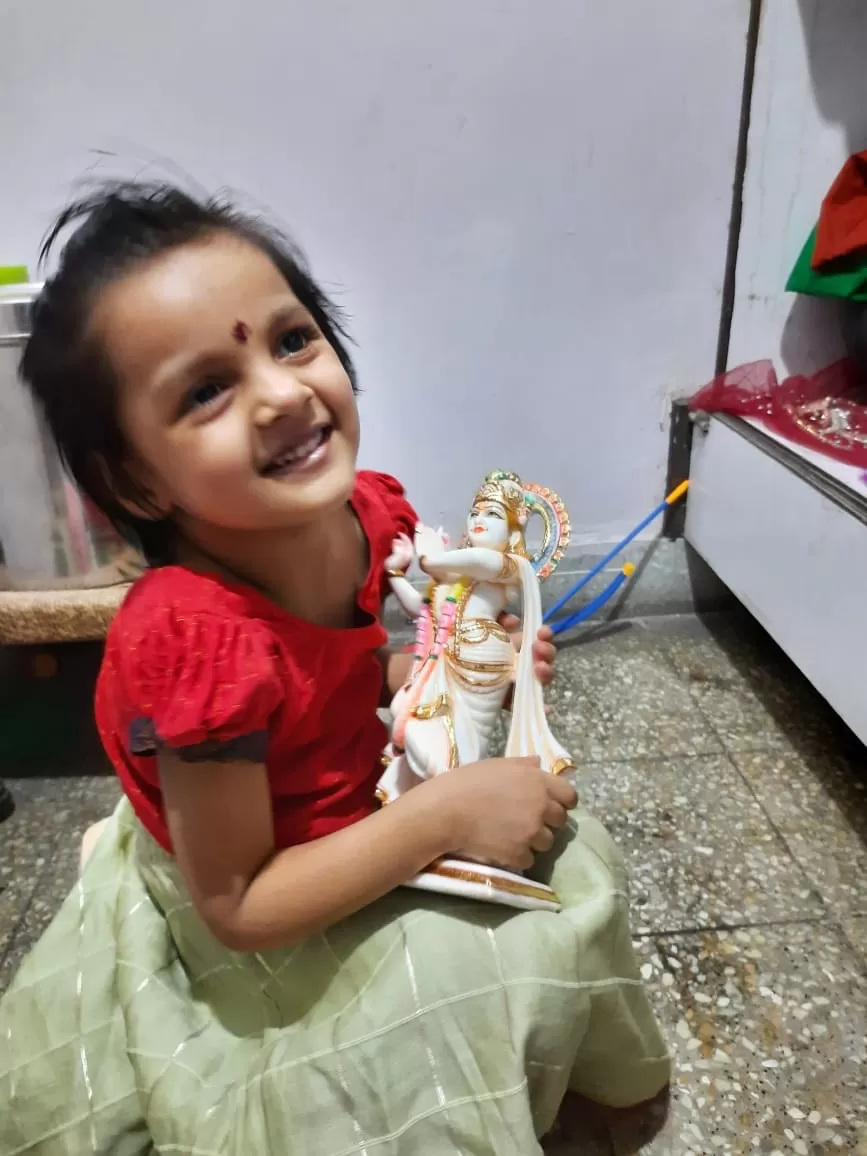 ---
Testimonial 6
Graceful Marble Mandir Delivered to our client in Washington DC.
The Grace, the beauty and what not. One of the fines creation of Artist Mr. Gyan Prakash Sharma delivered to our client Mr Haridas, Bangalore.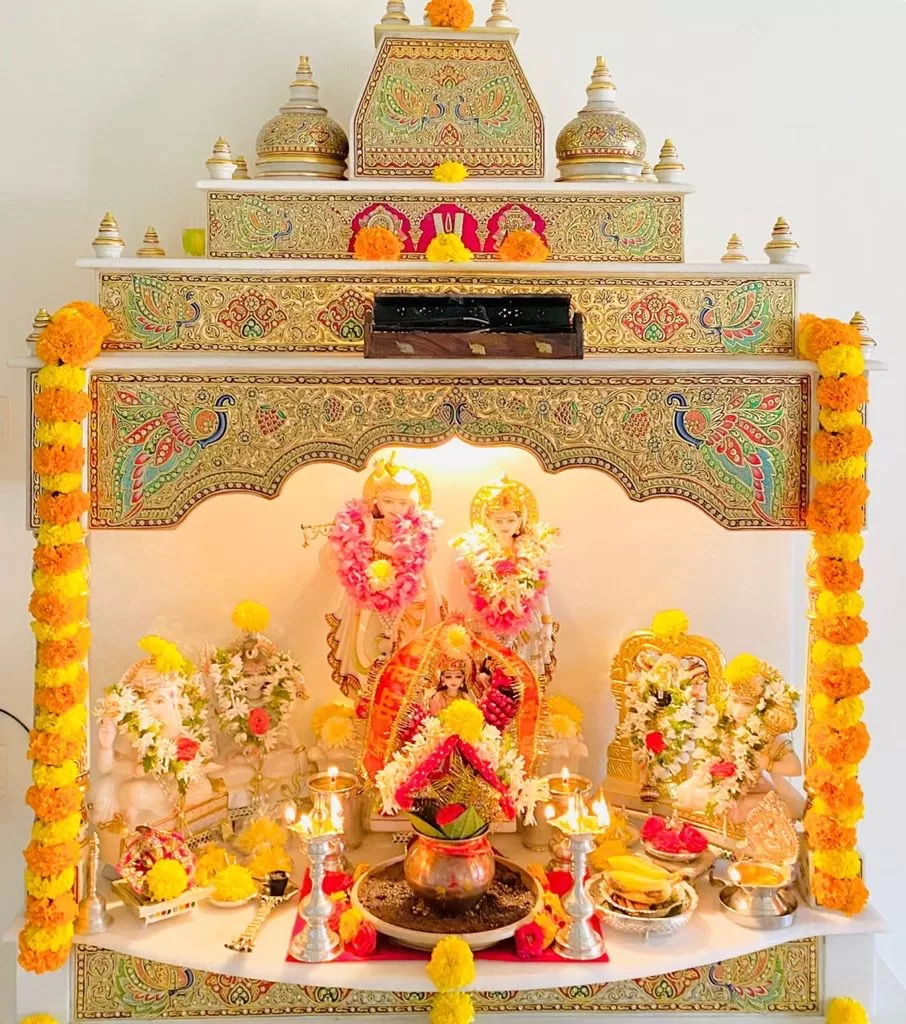 ---
Testimonial 7
Panchmukhi Hanuman Statue delivered to our client Mr Hansraj from Ahmedabad.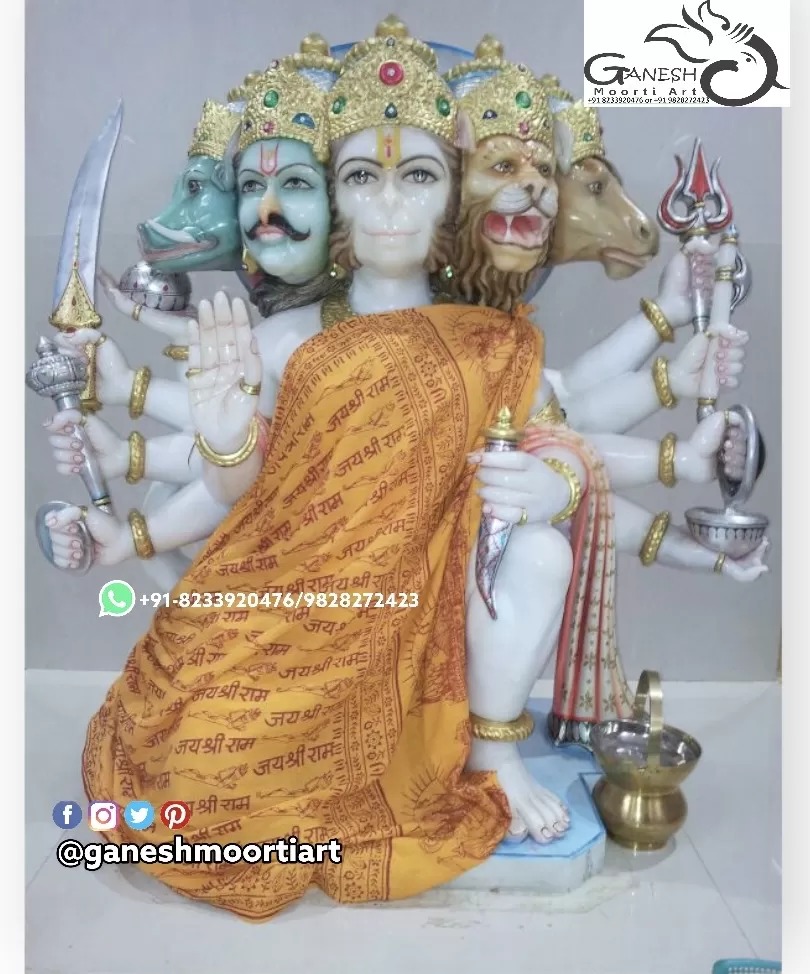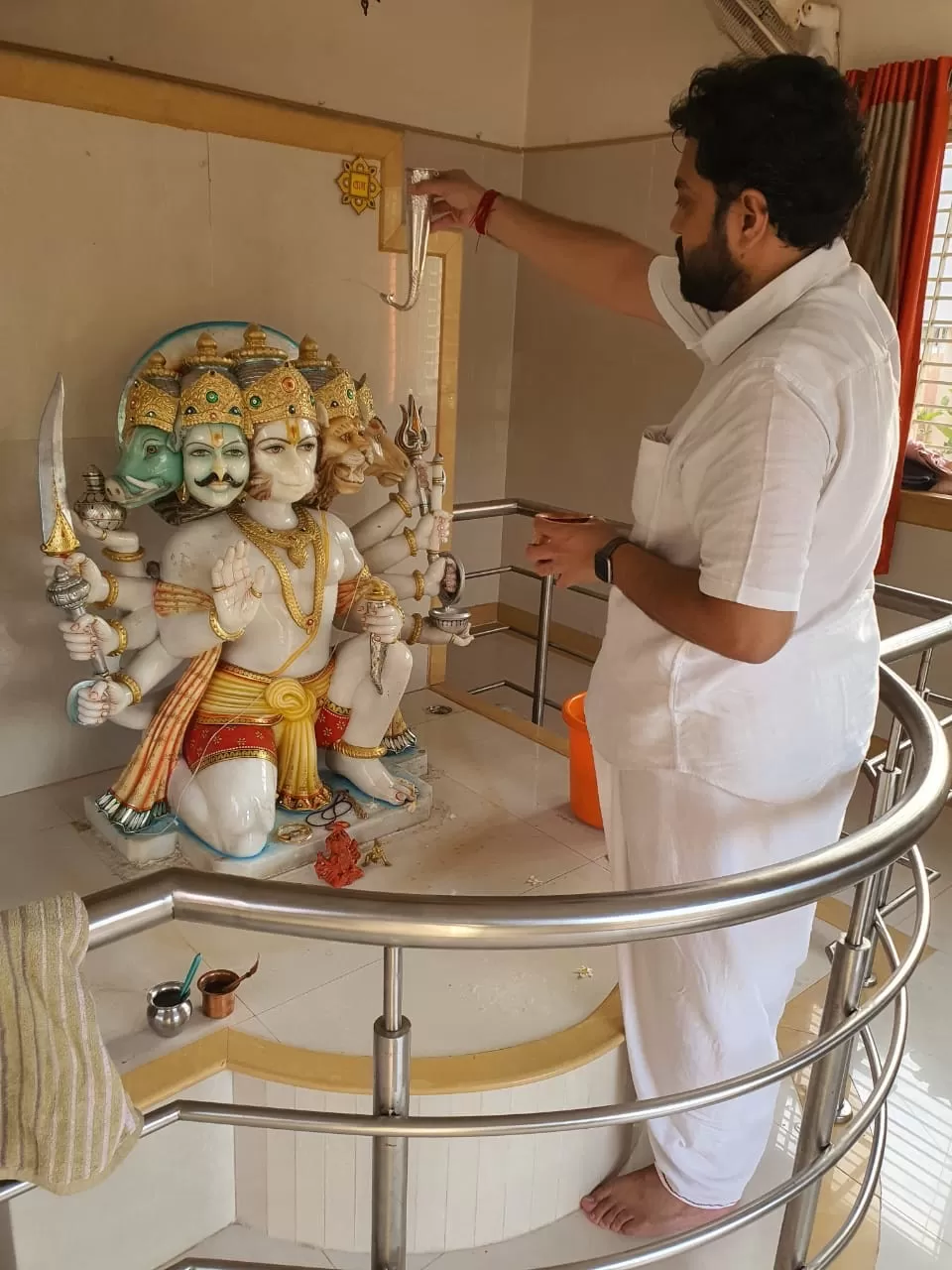 ---
Testimonial 8
White Marble Buddha Installed at Our Bangalore Client's place.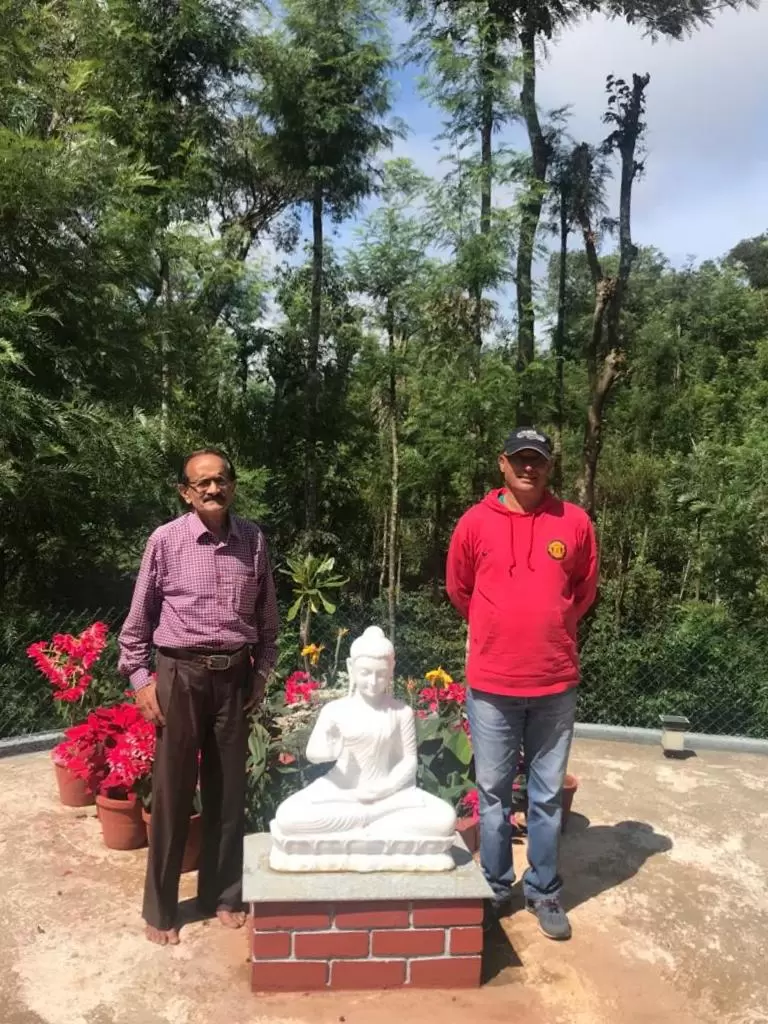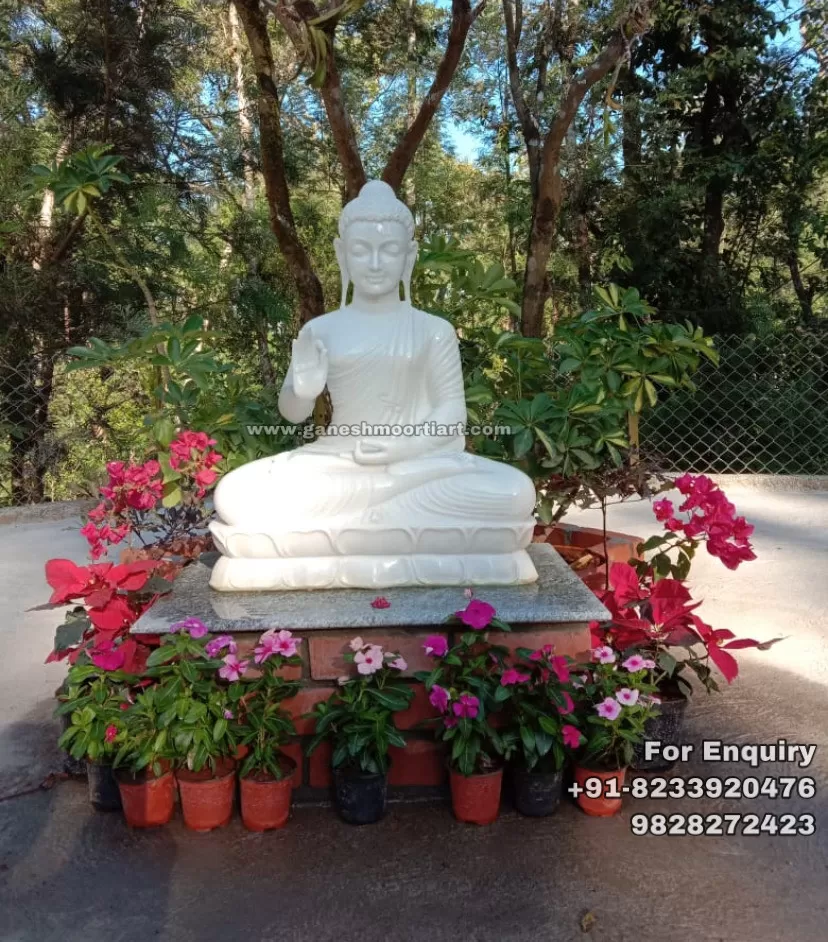 ---
Testimonial 9
Fascinating Hanuman Marble Moorti at our client's Home in Ahemdabad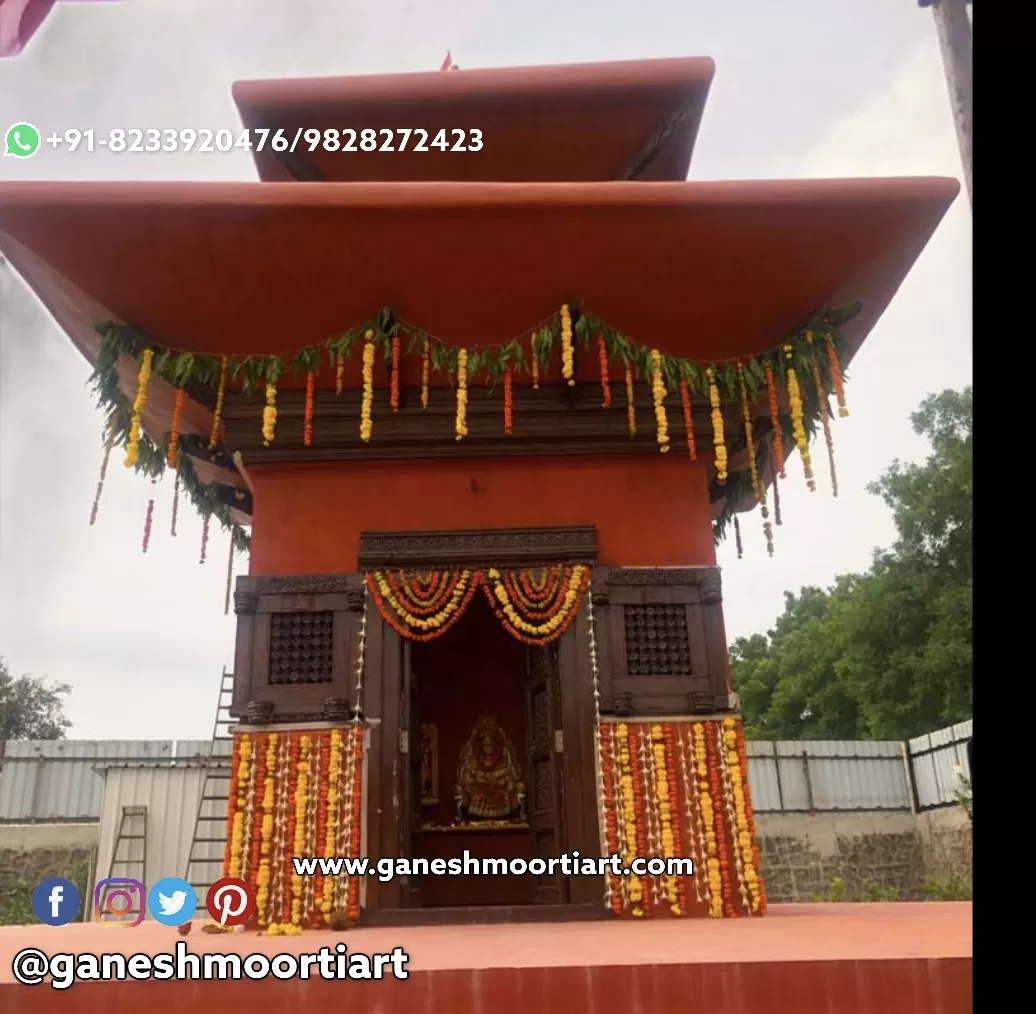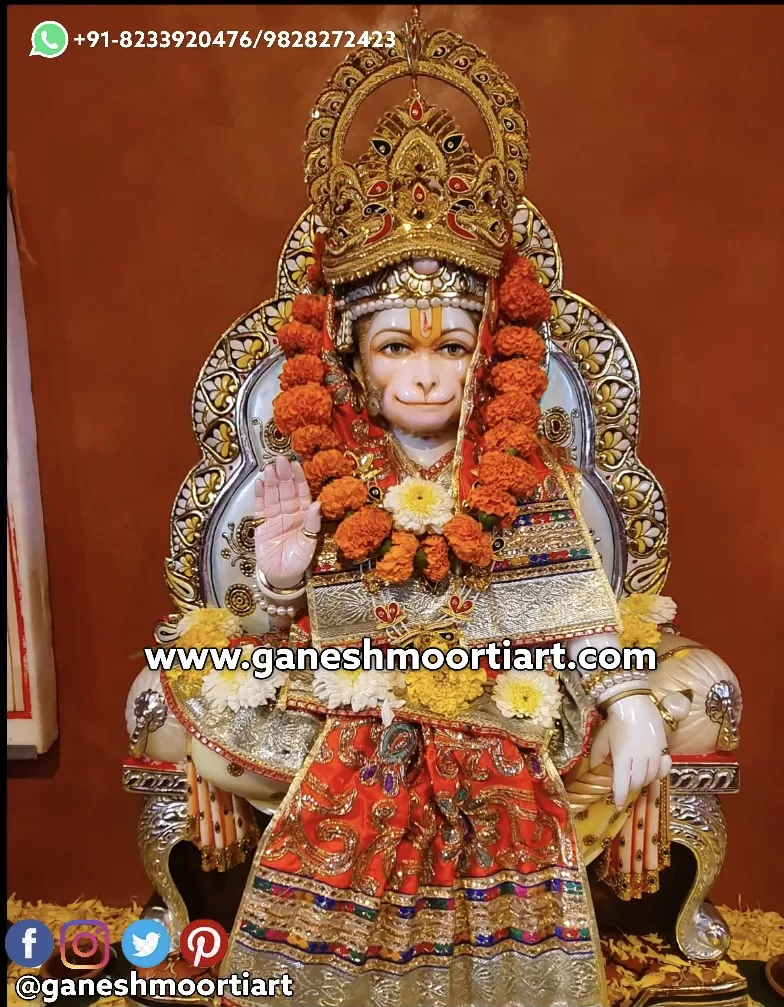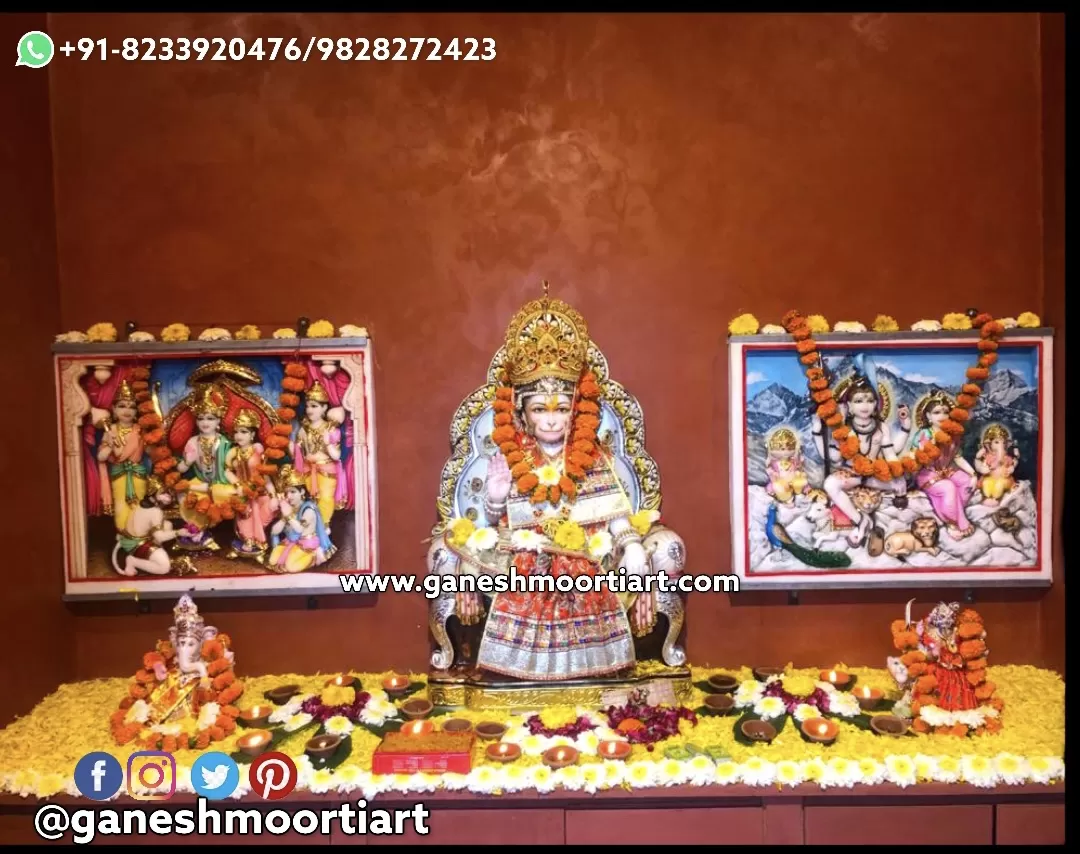 ---
Testimonial 10
Mr. P. Balasubarmaniam
Firstly, we as a family would like to utmostly thank you, and the entire Ganesh Moorti Art team. Our Buddha murti were very well packed and reached us in 101% in perfect condition. We appreciate all the co-operation as our Murti is looking very beautiful, which is so wonderful make our home glow. We all are so pleased and extremely happy. Many thanks once again.
Place : Bangalore, Karnatka.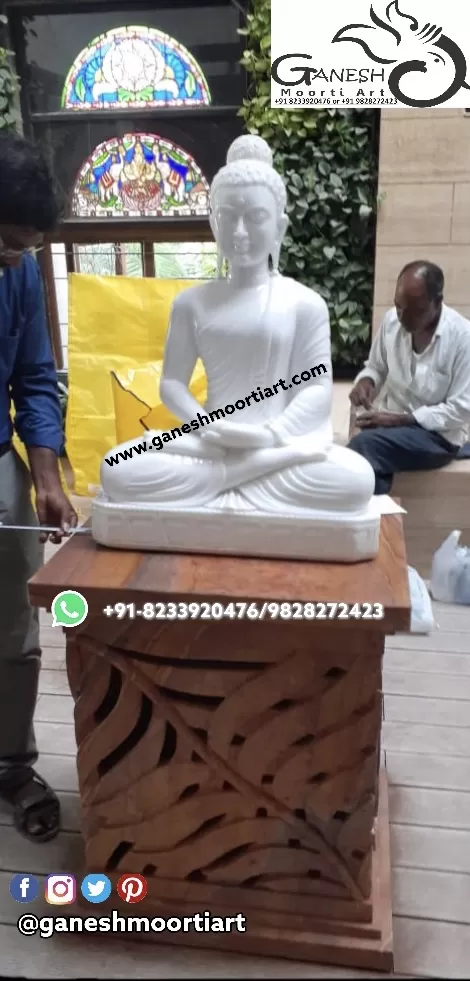 ---
Testimonial 11
Mr. Sarvesh Rawat
I ordered Krishna and Radha Murtis along with Mandir for my home in USA. Best quality Marble and beautiful workmen's ship. Five stars
Place: NY, USA.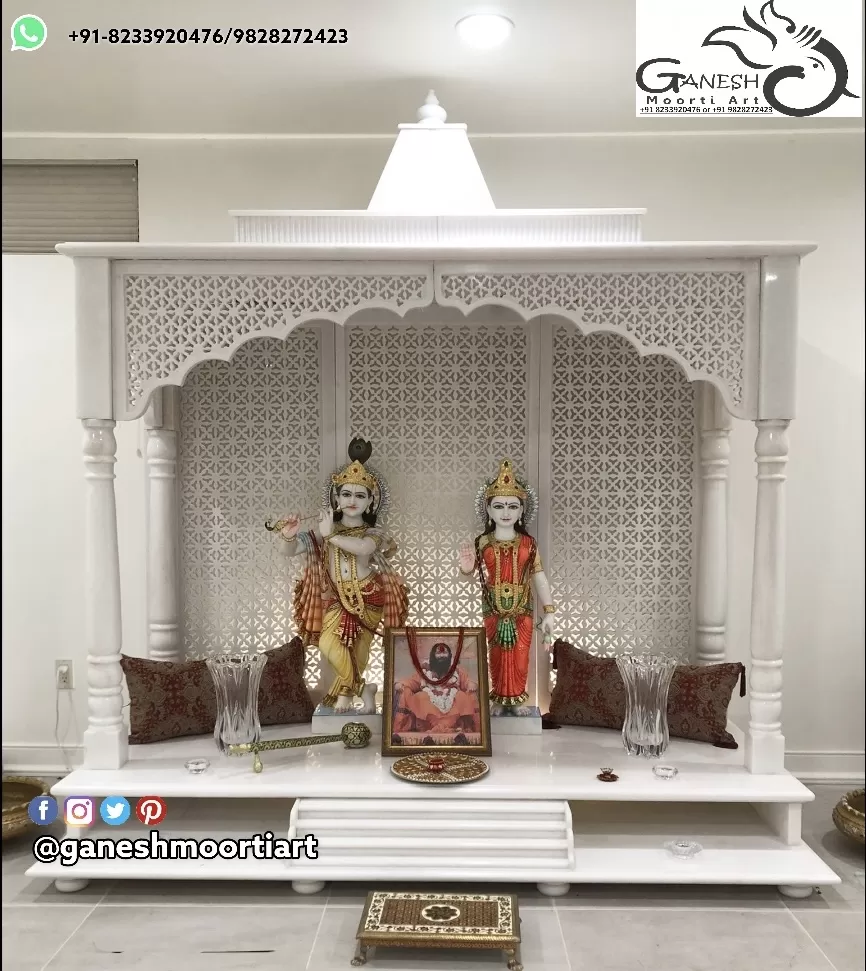 ---
Testimonial 12
Mr. Arun ji
Finding Ganesh Moorti Art, was meant to be for my family. after years and years of searching for the perfect Balaji moorti that was carved beautifully as well as having a aura and presence (even through pictures and videos) I found the perfect one with Mr. Sharma. He was professional, quick shipping and very detail orientated. Thank you for bringing this beautiful Tirupati Balaji to our home.
Place: Salem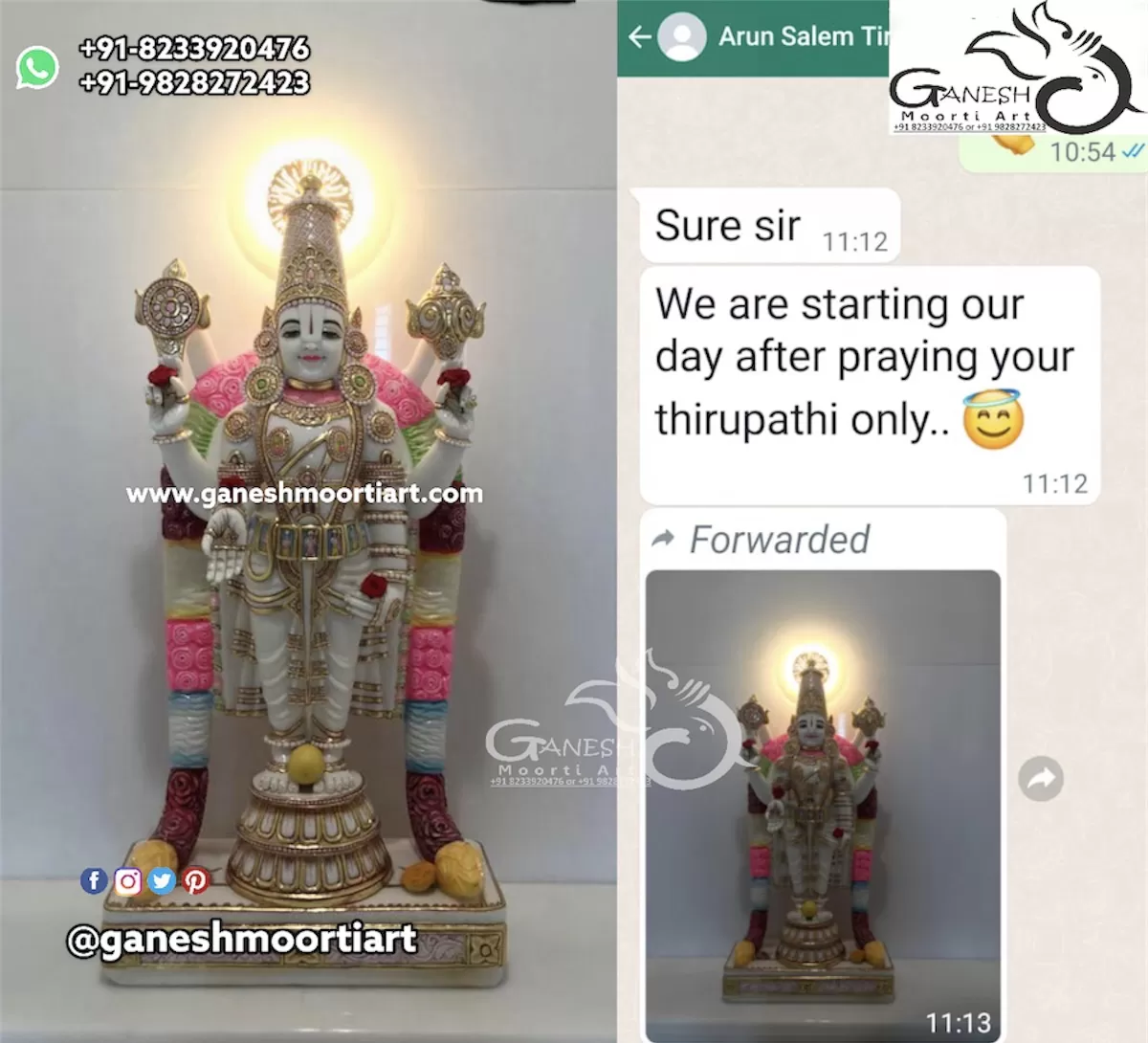 ---
Testimonial 13
Mr. Rajveer Kothari
Dear Gyan Prakash ji, we are very much impressed & delighted to receive customized deity idols of Shri Ganesh ji Maharaj. The quality of internal packing was very very nice. I like the way you understand that what we want and make more beautiful then we expected. .Thank you so much for this. We wish you lot of success in future. JAI SHREE GANESH.
Place: Dublin, USA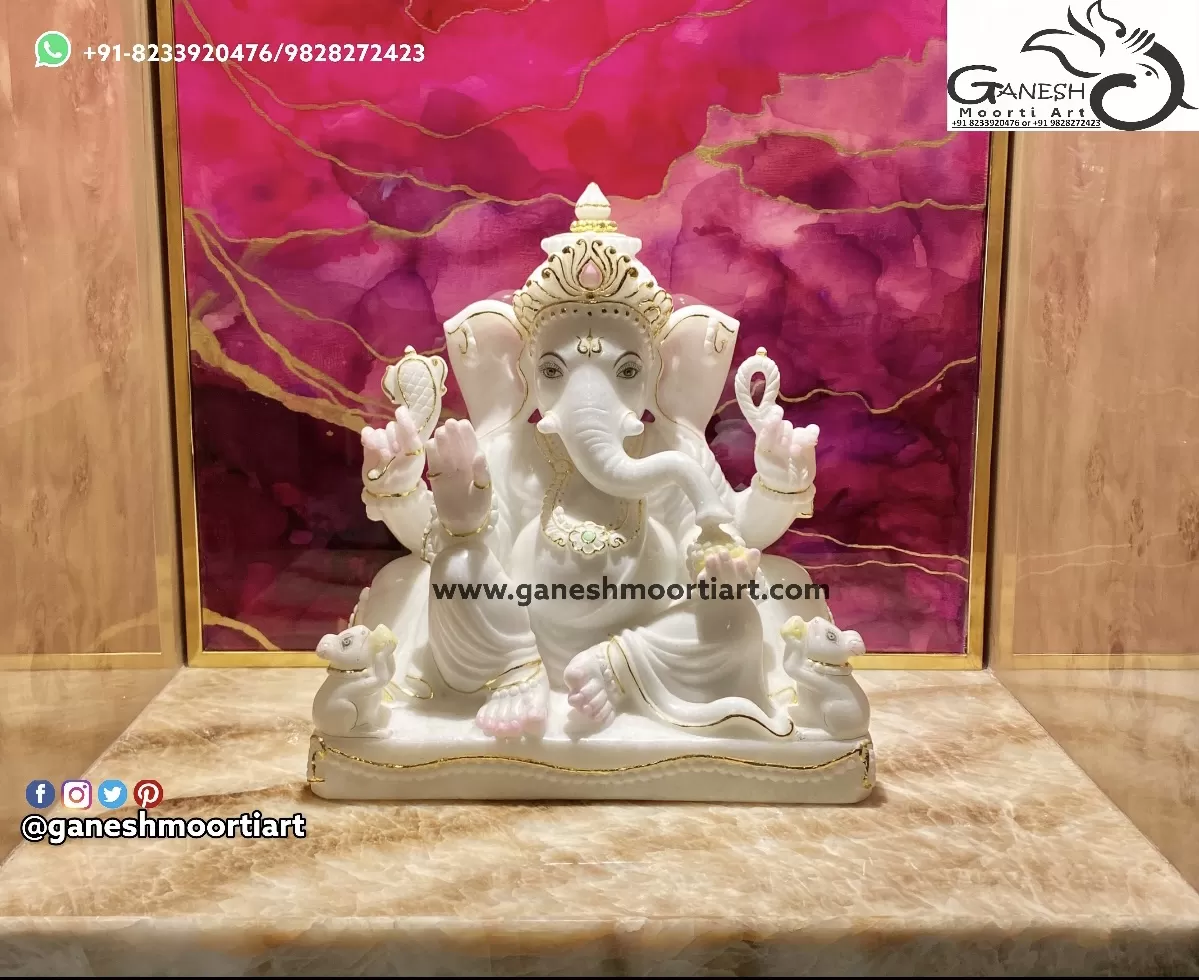 ---
Testimonial 14
Mr. Dnyansh Bendre
Their art work is extraordinary … they did every detailing the way I wanted and delivered before committed date… very much professional work. Thanks to all of them !
Place: Pune, Maharastra
---